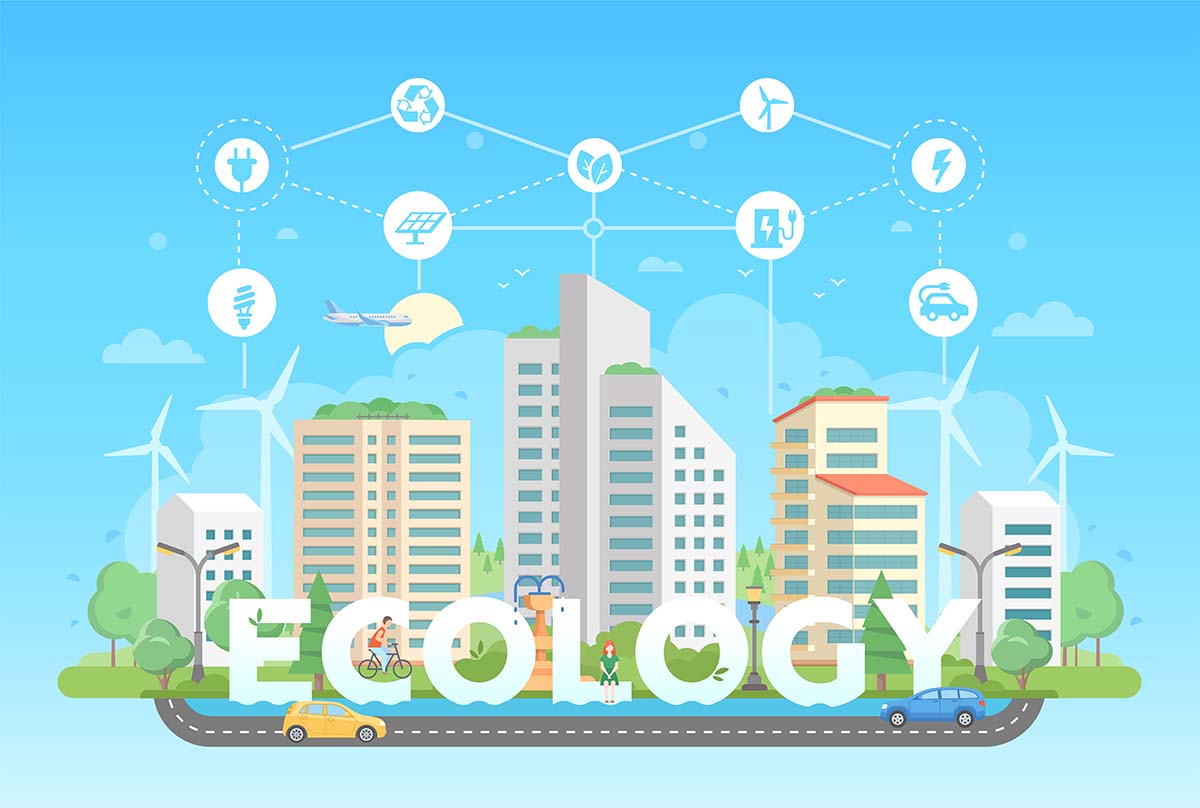 07 Sep

Green Living in Long Beach: Sustainable Tips & Initiatives for Renters

Embracing green living practices in your rental home not only contributes positively to the environment, but can also lead to cost-saving benefits and an enhanced quality of life. As a renter in Long Beach, Huntington Beach, or Lakewood, you have access to various resources that can support your efforts towards a more sustainable lifestyle.

From local recycling programs to eco-friendly community events, renters in these vibrant Southern California cities can play an active role in promoting sustainability within their neighborhoods. At Crestwave Property Management, we support environmentally friendly practices and are dedicated to providing guidance on green living strategies tailored to the unique characteristics and opportunities in Long Beach.

By adopting sustainable practices, you are not only contributing to a healthier community but also enhancing your well-being and shaping the future of our planet. Allow Crestwave Property Management to guide you in transforming your rental experience into an eco-friendly, responsible, and sustainable lifestyle in Long Beach.
Strategies for Energy Conservation: Efficient Renters Save on Utilities
Mind Your Thermostat: Set your thermostat to energy-efficient temperatures and opt for a programmable smart thermostat to better regulate your home's heating and cooling.
Seal Leaks and Insulate: Ensure windows and doors are properly sealed, and consider adding weatherstripping to reduce drafts, thus lowering your energy usage.
Use Energy-Efficient Appliances and Lighting: Replace incandescent bulbs with energy-efficient LED or CFL bulbs and invest in Energy Star-certified appliances when possible.
Waste Reduction: Recycling, Composting, and Responsible Consumption
Reduce, Reuse, Recycle: Familiarize yourself with local recycling guidelines and adopt eco-friendly habits, such as repurposing items, using reusable bags, and minimizing single-use plastics.
Go Paperless: Switch to digital billing and utilize online tools and resources for work, communication, and personal finance to reduce paper waste.
Compost and Organics Recycling: Start composting in your rental property or participate in organic recycling programs offered by your city or waste disposal service.
Sustainable Lifestyle Choices: Mindful Shopping and Travel
Shop Responsibly and Locally: Choose eco-friendly, fair trade, and organic products, and support local businesses by buying produce from farmer's markets or joining a community-supported agriculture program.
Bike, Walk, or Use Public Transportation: Reduce your carbon footprint by opting for biking, walking, or taking public transportation instead of driving when possible.
Local Initiatives and Resources: Making an Impact in Your Community
Recycling Programs in Long Beach: Ensure proper waste disposal by participating in city recycling programs, such as Long Beach's Recycling Center, Huntington Beach's curbside services, and Lakewood's CRV Redemption Center.
Community Gardens and Urban Farming: Join local community gardens or urban farming initiatives, like Long Beach's North Long Beach Victory Garden, Huntington Beach's Gateway Community Garden, and Lakewood's Growing Experience Urban Farm.
Environmental Stewardship Events and Cleanup Activities: Volunteer in local environmental stewardship events, such as beach cleanups organized by Long Beach's Parks, Recreation, and Marine Department, eco-friendly workshops by the Huntington Beach Environmental Board, and recycling events held by the City of Lakewood.
The Top Green Initiatives for Renters in Long Beach
By incorporating eco-friendly practices and utilizing local initiatives, renters in Long Beach can embrace green living and contribute to a more sustainable future. Through energy conservation, waste reduction, and responsible consumption, you can transform your rental experience into an environmentally friendly lifestyle that benefits both you and your community.
Crestwave Property Management is committed to supporting sustainable living practices, providing resources and guidance to help you leave a positive impact on the environment while enjoying the warm and welcoming communities of Long Beach. Reach out to us today to search for our apartments for rent in Long Beach, CA!