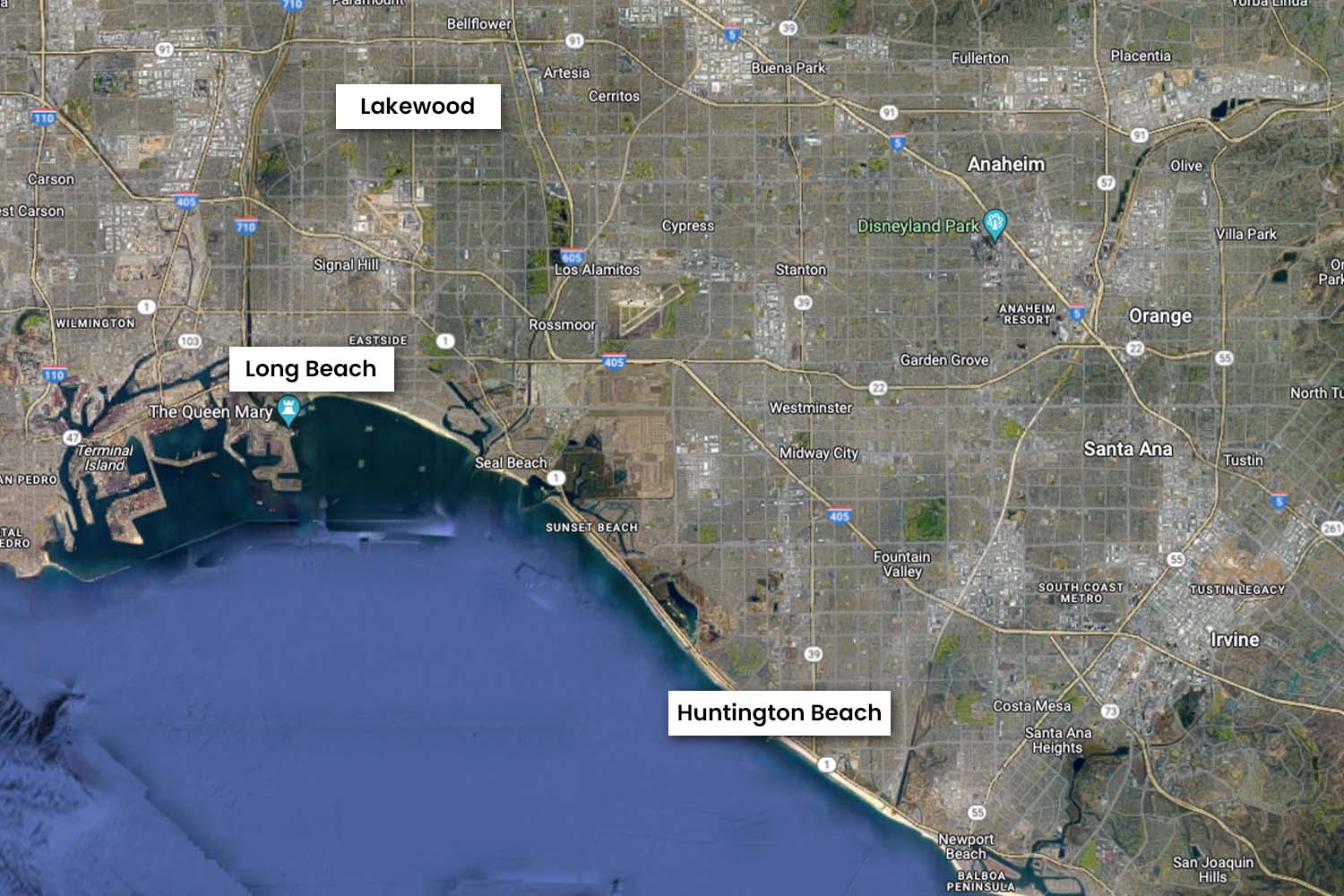 29 Aug

Exploring Long Beach, Huntington Beach, and Lakewood's Top Rental Neighborhoods

Location plays a vital role in finding the ideal rental property in Long Beach, Huntington Beach, and Lakewood, and CrestWave Property Management is here to make the search more straightforward for potential renters. In our new blog series, we aim to unveil the unique characteristics, amenities, and rental market trends in the most sought-after neighborhoods in these three cities. By providing in-depth insights and expert guidance, we will help renters gain a better understanding of their potential new communities while simplifying the decision-making process regarding their next rental home.

Whether you're seeking vibrant urban living or a tranquil suburban atmosphere, our Neighborhood Spotlight series promises to help you find a location that perfectly suits your lifestyle, preferences, and needs. Throughout the series, we will cover essential neighborhood factors such as the average rental prices, commute times, and access to public transportation. Additionally, we will shed light on the neighborhoods' top attractions, dining and shopping options, recreational facilities, and local schools.

At CrestWave Property Management, we believe that an essential element of a satisfying rental experience is finding the right neighborhood. This belief drives us to create informative and engaging content that genuinely adds value to our readers as they navigate the local rental markets. Our extensive experience and deep familiarity with the communities we serve empower us to provide an insider's perspective on each neighborhood, revealing hidden gems and sharing invaluable insights for a seamless rental search.

Get ready to embark on an enlightening journey through Long Beach, Huntington Beach, and Lakewood's most compelling rental neighborhoods with CrestWave Property Management. Let's explore the diverse, vibrant, and welcoming communities that these cities have to offer so that you can confidently choose the neighborhood that represents the ideal home for you and your family.
Belmont Shore (Long Beach)
Nestled along the coast of Long Beach, Belmont Shore is a vibrant, pedestrian-friendly community boasting a beautiful shoreline, picturesque canals, and a lively shopping and dining district on Second Street.
Lifestyle: Belmont Shore offers the perfect blend of beach living and urban sophistication, with a wide array of outdoor activities, including boating, kite surfing, and beach volleyball.
Amenities: Enjoy an eclectic mix of local restaurants, boutique shops, and popular chain stores along Second Street.
Schools: The area is served by highly-rated schools in the Long Beach Unified School District, including Lowell Elementary School and Rogers Middle School.
Rental Prices: Expect to find mostly smallto medium-sized homes, apartments, and condos, with rental prices ranging from $2,200 to $4,000 per month for oneto three-bedroom units.
Downtown Huntington Beach
Seamlessly blending the quintessential Southern California beach lifestyle with modern urban living, Downtown Huntington Beach is home to the iconic Main Street, bustling Pacific City, and the picturesque Huntington Beach Pier.
Lifestyle: Enjoy endless opportunities for beachside outdoor activities, including surfing, biking, and jogging along the oceanfront trail.
Amenities: Indulge in delicious cuisine at a range of popular restaurants, trendy bars, and lively pubs. If shopping is your thing, you'll love Pacific City, with its upscale shops and entertainment options.
Schools: Downtown Huntington Beach is served by the Huntington Beach City School District, including Smith Elementary School, Dwyer Middle School, and Huntington Beach High School.
Rental Prices: Rental options include beachside condos, contemporary townhomes, and beach bungalows, with prices ranging from $2,500 to $5,000 per month for a oneto three-bedroom unit.
Lakewood Village (Lakewood)
One of Lakewood's most distinctive neighborhoods, Lakewood Village, also known as "the Village," features diverse architectural styles, expansive tree-lined streets, and a charming community atmosphere.
Lifestyle: Residents enjoy a peaceful suburban environment, perfect for families seeking less of an urban buzz while still remaining close to all essential amenities.
Amenities: Lakewood Village is known for its quaint shopping district, including diverse dining options, boutique shops, and essentials such as grocery stores and fitness centers.
Schools: The area is served by the Long Beach Unified School District, with highly-rated schools such as MacArthur Elementary School, Bancroft Middle School, and Lakewood High School.
Rental Prices: Look for single-family homes with spacious yards and well-maintained apartment complexes, priced between $2,500 to $4,000 per month for twoto four-bedroom units.
Eastside (Long Beach)
Close to the coast but offering peaceful, tree-lined streets, Eastside's location affords its residents the perfect blend of tranquility and the exciting buzz of Long Beach's unique attractions.
Lifestyle: Eastside boasts a slower pace than its more urban neighbors while remaining close to popular attractions such as Belmont Shore and downtown's thriving nightlife.
Amenities: Enjoy easy access to supermarkets, parks, and popular dining options along Fourth Street's Retro Row, featuring vintage shops, diverse restaurants, and a historic Art Theatre.
Schools: The area is served by the Long Beach Unified School District, including Fremont Elementary School, Jefferson Middle School, and Wilson High School.
Rental Prices: Typical rental options range from small single-family homes to mid-rise apartment complexes, with prices ranging from $2,000 to $3,500 per month for oneto three-bedroom units.
Conclusion
Each unique neighborhood in Long Beach, Huntington Beach, and Lakewood boasts a distinctive lifestyle, a variety of amenities, and differing rental prices. By understanding the qualities of each neighborhood, you can make informed choices when hunting for your dream rental property.
Whether you're drawn to the beachside charm of Belmont Shore, the vibrant urban energy of Downtown Huntington Beach, the cozy atmosphere of Lakewood Village, or the harmonious blend of city meets tranquility in Eastside, there is undoubtedly a neighborhood that speaks to your desires.
At CrestWave Property Management, our extensive experience and deep knowledge of the communities we serve make us the perfect partner to guide you through your rental property search. Trust us to introduce you to the best neighborhoods and apartments for rent in Long Beach, Huntington Beach, and Lakewood, simplifying your decision-making process and setting you on the path to finding the perfect rental home in the ideal location.